Why you need Digital Signage?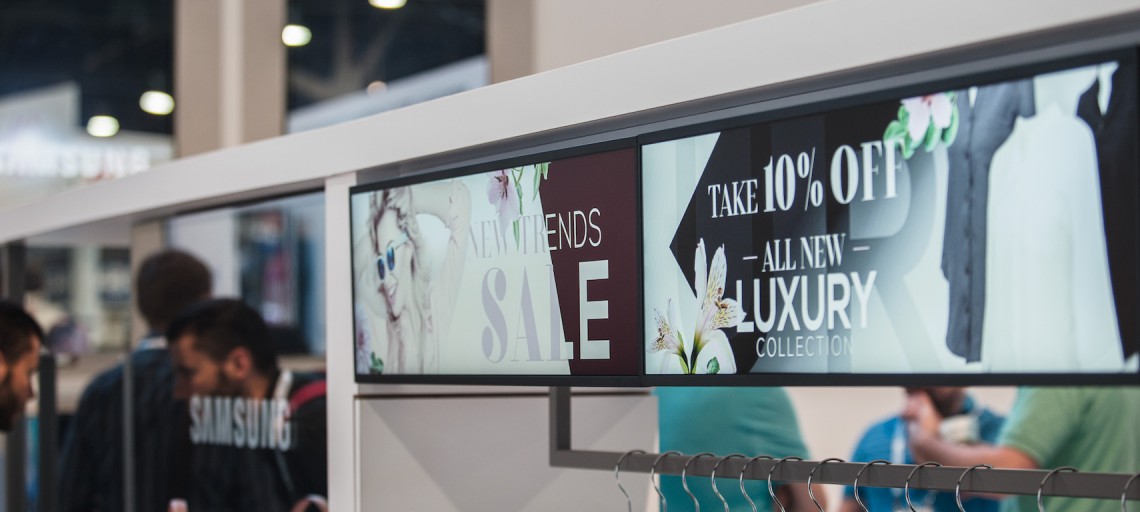 No matter the task, whether it's work or pleasure, everyone looks to screens for help throughout the day. Statistics show the more a business integrates Digital Signage into their customer experience, the more their business benefits.
Facts about Digital Signage:
Captures 400% more views than static displays.
Over 80% of people watch programming on Digital Signage when present.
70% of consumers agree that is entertaining.
62% of adults have seen digital signage in the past 12 months, which are levels similar to billboards, magazines and newspapers.
1 in 5 customers make an unplanned purchase after seeing items featured on Digital Screens.
Consumers entertained with Digital Signage report a decreased perceived wait time of 33%! So when digital signage is implemented, 30 minute wait time feels like 20 minutes.
Businesses report a 3%-5% average sales uplift with Digital Signage!
Digital Signage Recall Rates
Digital Signage offers a highter recall rate vs. other advertising platforms:
Digital Signage: 52%
Television: 32%
Radio: 27%
Magazines: 21%
Billboards: 30%
Creating the prefectly balanced digital playlist!
Educate – 30%. Let your customers know about the valuable products and services you offer.
Entertain – 40%. Designing content for you target customer demographic is the best way to reduce perceived wait time.
Encourage – 20%. Promt customers to share their experience on social media, or complete an action to receive an incentive.
Emotion – 10%. Share your values, community involvement and charitable contributions.
Opportunities throughout every business
Do you have a waiting area? Keep customers engaged and entertained while they wait with Branded Digital Signage.
Digital Menu Boards are the prefect tool to upsell and across promote at the point of sale.
A User Interface can take many forms around your sales area, such as an Interactive Kiosk or a Digital Product Display.
Digital Signage influences human behavior and reinforces a positive perception of your brand!
Digital Signage Markets
Health care (Waiting Areas, Guideposts, Exam Rooms, Cafeterias, Building Entrance)
Automotive (Digital Menu Boards, Waiting Areas, Product Displays)
Hospitality (Building Entrance, Near Check-In Counters, Lobby Area)
Restaurants (Digital Menu Boards, In Dining Areas, Custom Wrapped Screens in Bar Area)
Retail (Check-Out Lines, Customer Service Desk, Product Displays, Visual Decor)
Comments