Interactive programming? Digital Signage system can help!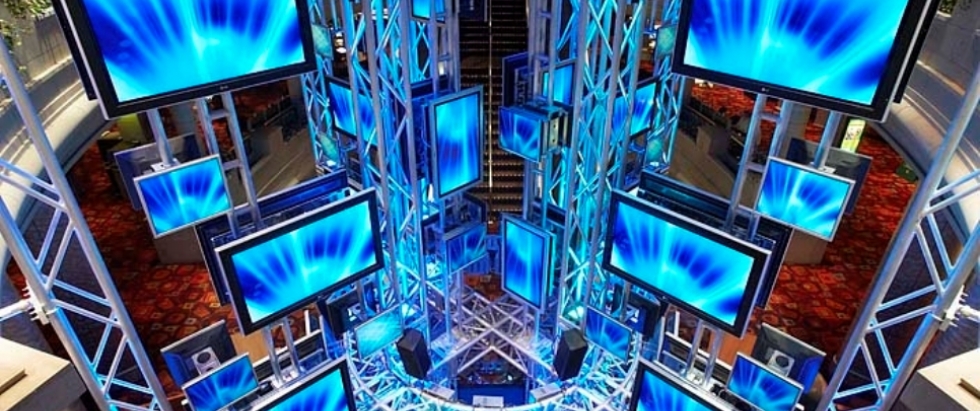 In November last year at the fair in Helsinki startups during one of the Hackathon (developer forum, during which experts from different areas of software development work together to solve any problem – Ed.) Programmers teams competed with each other in the creation of a special game designed to teach children and away from IT-sphere basics of programming people. The winner of the battle became a sports game Slush Smackdown, which was later demonstrated on a busy tram Finnish capital with the help of Digital Signage system, and with the support of the outdoor advertising operator JCDecaux.
The meaning of the game is to create a simple artificial intelligence through the visual code editor. Thus, using the wrestler players control code. The game has a few people take part, which wrestlers fight each other. JavaScript Programming Language learning can be problematic, but using Slush Smackdown learning process becomes easier and more interesting. Through Digital Signage kiosk everyone could try their hand at this.
In the video below you can see what users write code on their tablets and smartphones, and then synchronize personal mobile devices with a kiosk Digital Signage. They program the wrestlers who are fighting with the computer or other users wrestlers. He who created the best artificial intelligence, wins the fight.
Source: www.digitalsignagetoday.com
Comments
Users who found this page were searching for: